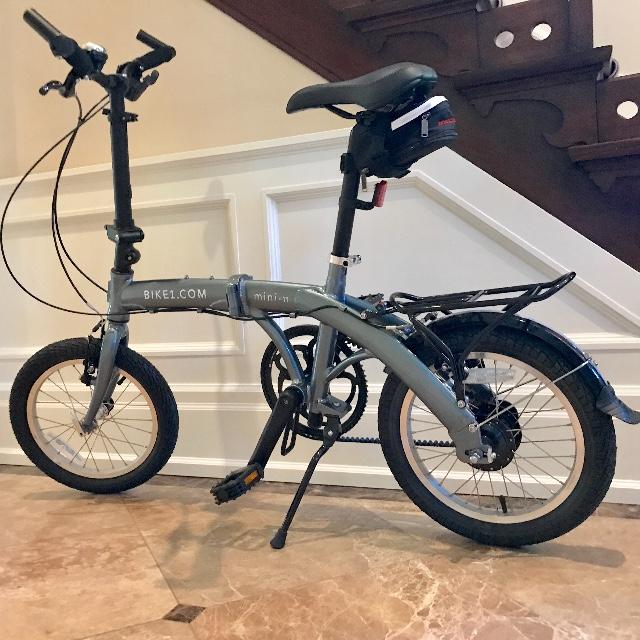 Name:
Tell us about your experience
I ordered two mini11's. They came very well packaged, in perfect condition, and were easy to assemble. Excellent recommendations and service from Yan. Only one trivial recommendation: manual reads "calibrate with shifter in 4th gear" but for 11 speed, it should be in 6th gear. Also, manual could use more photos. But they are beautiful bikes, well made, the ALFINE gearing us vastly superior to a derailleur for a folding bike, and so is the Gates belt drive. Totally clean, no oily, dirty or greasy chain, no derailleur to get bent or broken. These bikes will be stored in the engine room on our boat. The small size, foldable pedals, belt drive and Alfine gears make it clean and safe to store with minimal maintenance. Alfine is also much easier to use for less-technical people (e.g.my wife) than derailleur gearing. I was going to order a similarly equipped bike from a competitor. It would have been twice the price. Fortunately, they were out of stock, so we ended up getting the Downtube mini11's, at essentially two for the price of one, and am totally satisfied. I ride two Cervelos, two Montagues and a host of Treks for other purposes. This is PERFECT for the boat, car or plane.
How often do you use the mini 11?
Once in a while.
Where do you ride our bikes? (Optional)
Kilarney, Ca
45° 58' N, 81° 31' W
Date Submitted:
6/10/2017