The below are pictures from Yan Lyansky and Sam Ryan's cross country bike trip in July 1995. Yan Lyansky is the designer of Downtube bikes, and Sam Ryan is currently the CEO of Keybridge Communications, a top notch PR firm in the DC area.
Behind us is our fully loaded bikes with Sam's guitar, he is an amazing singer, songwriter, and guitar player.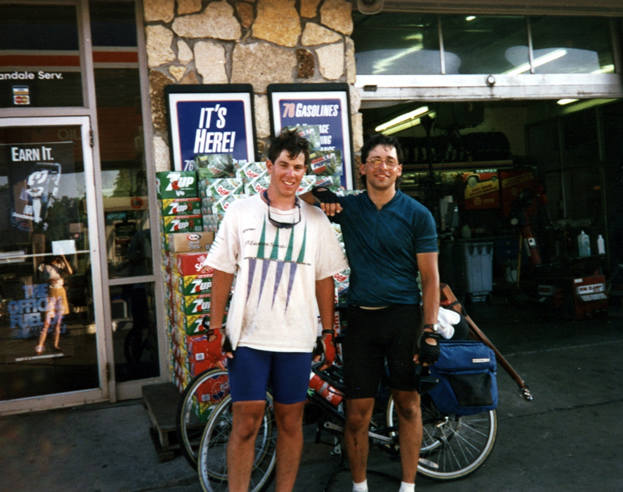 Yan biking through some light trails in NY, this was a short cut we took on our 2nd day.
Yan exhausted taking a break along the Erie canal.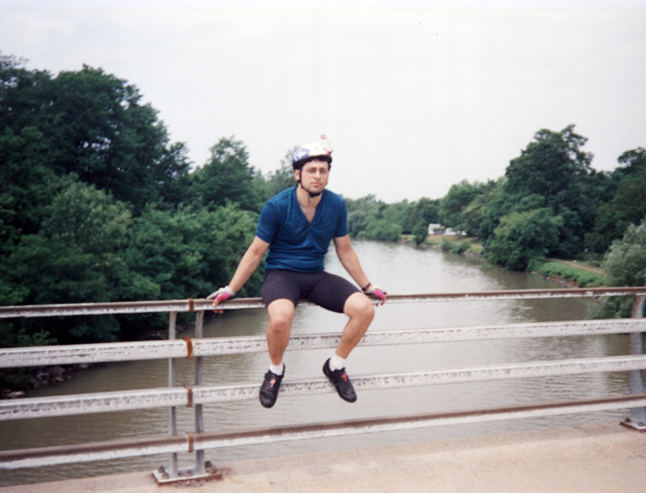 Sam's computer at 1000 miles!!!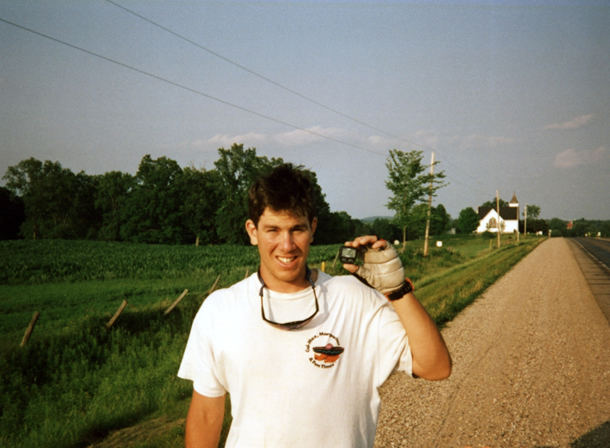 Changing a flat while on a loaded tour is a major project....see everything that needed to be unpacked.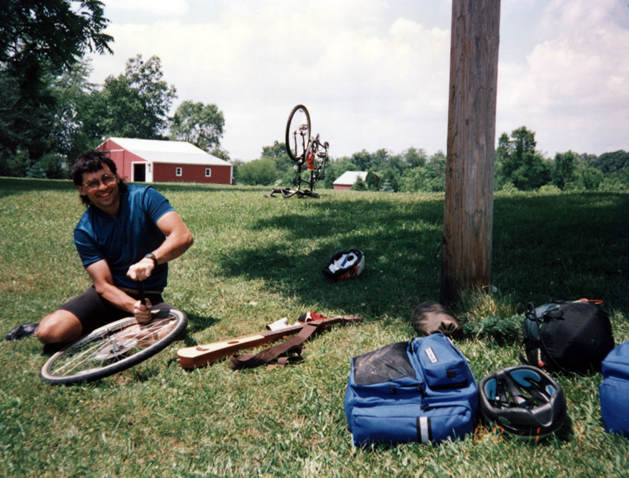 Waiting out a storm in a lumber yard....sooo much fun :)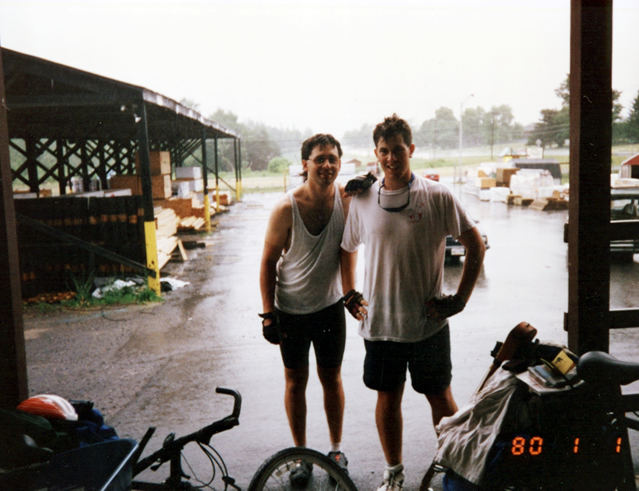 We made it to Niagra Falls. We almost rode 100 miles on this day. We were at 99.7 miles and went to bed!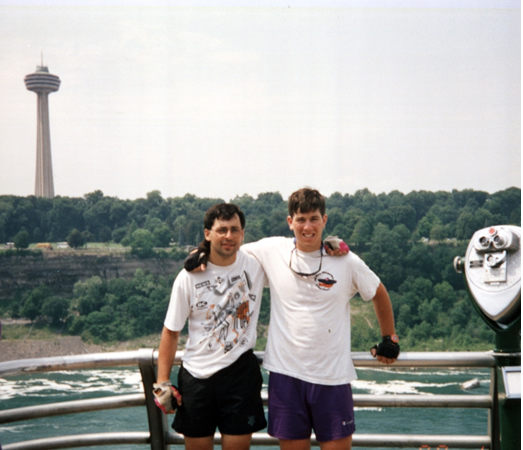 The last dry picture we had in Niagra Falls, after this shot we went down and got soaked by the Falls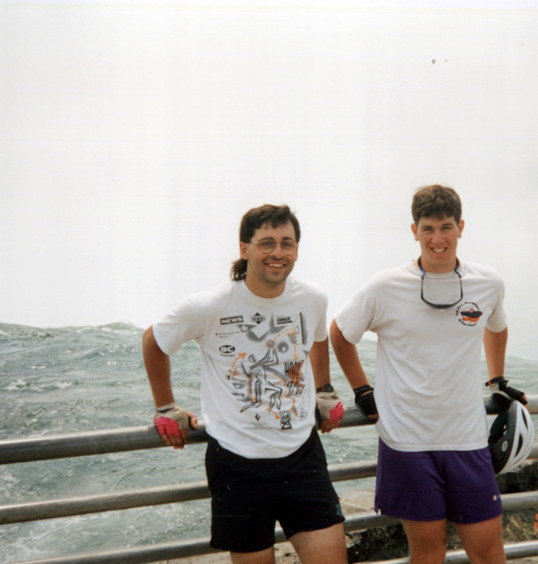 Both of us on the ferry from MI to WI. It rained constantly in MI and we were excited to get out.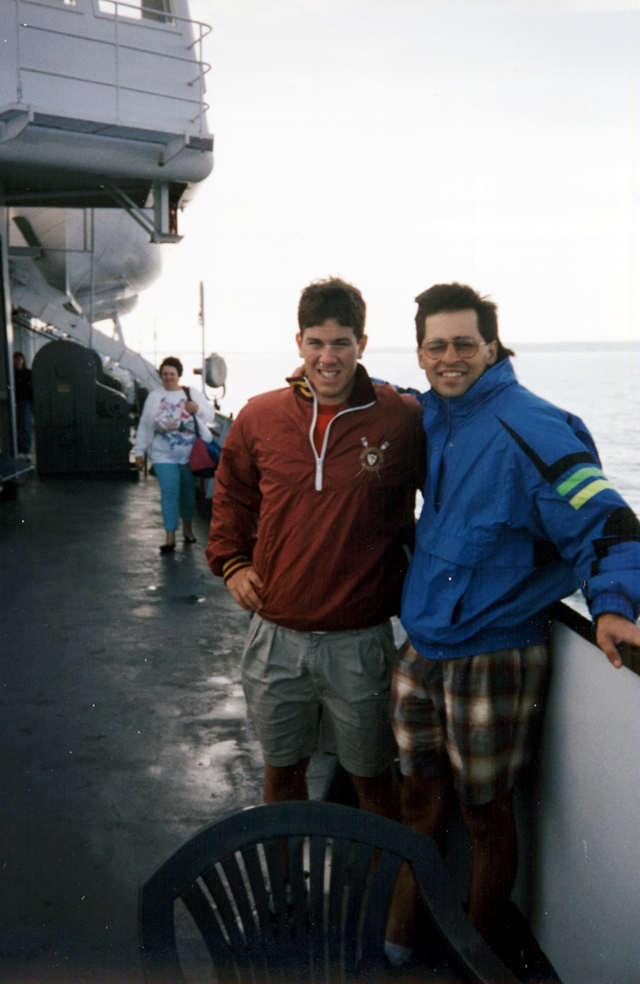 Yan on the Mississippi River.